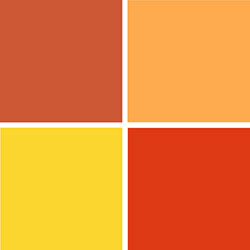 Amynta Group Acquires iFIT Health & Fitness Extended Warranty Operations
AmyntaGroup, an insurance services provider, has acquired the extended warranty business of iFIT Health & Fitness, Inc., operated through its wholly owned subsidiary, Universal Technical Services (UTS).
iFIT is the parent company of NordicTrack, ProForm, Weider and FreeMotion. UTS is the distributor and administrator of extended warranty and branded maintenance plans for iFIT brands of fitness equipment in the United States and international markets.
As part of the transaction, Amynta entered into a long-term strategic partnership with iFIT to provide a full-service platform of extended warranty protection and maintenance plans for all iFIT fitness equipment.
UTS is based in Logan, UT, and will operate under the continued leadership of Nick Palmer, Vice President and Greg Lindsay, Director, both of UTS.
"I am delighted to welcome Nick, Greg and the UTS team to Amynta," said Tim Mrotek, President of Global Consumer Warranty, Amynta. "This transaction expands our presence in the fitness space through a well-established operating platform serving iconic fitness brands. UTS brings its expertise and scale to the fitness category, complementing our offerings and aligning with our strategy of building and growing our position in attractive end markets for consumers.
"I am delighted to announce the sale of our extended warranty operations and our strategic partnership with Amynta," said Dale Gerard, Chief Financial Officer, iFIT. "Amynta provides best-in-class warranty solutions that will enhance the iFIT member experience across our fitness product line. This partnership will allow iFIT to focus on developing our industry-leading fitness technology, content and products while strengthening our extended warranty solutions for NordicTrack, ProForm, FreeMotion and iFIT members worldwide. We look forward to working with Amynta to support our members for years to come.
Truist Securities, Inc. acted as financial advisor and Kirkland & Ellis LLP acted as legal advisor to iFIT.