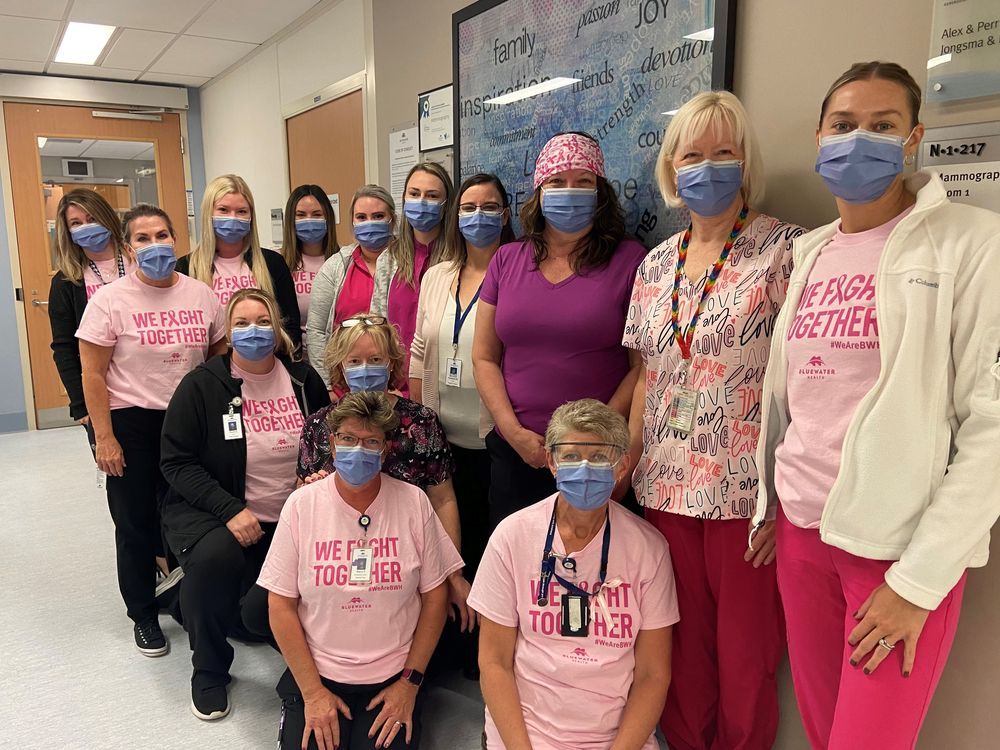 Bluewater Health offers online booking of mammograms
Content of the article
The Sarnia Area Hospital Group is encouraging people to register for breast cancer screening online.
Content of the article
Bluewater Health is one of the first in the province to offer the free online option, Medical Director of Diagnostic Imaging Dr. Youssef Almalki said in a press release, calling the development "groundbreaking."
Mammograms for breast cancer screening are recommended every one to two years, depending on health need, for ages 50 to 74 after a baseline screening, Bluewater Health officials said. Five-year survival rates if breast cancer is detected early are now approaching 100%.
If caught late, the five-year rate drops to 23%, officials said in the statement.
Bluewater Health, meanwhile, has long had a reputation as the best performer in Ontario at seeing patients in a timely manner after an abnormal mammogram, officials said.
Content of the article
Between April 2020 and March 2021, nearly 87% of people aged 50 to 74 with an abnormal screen requiring a tissue biopsy for a definitive diagnosis were seen within seven weeks, spokeswoman Melissa Schilz said.
The provincial target is 85% while the provincial average is 76%, she said in an email.
Core biopsies are prioritized and usually done within 10 days at the Cancer Care Ontario-designated Ontario Breast Screening Program hospital in Sarnia, she said.
"We have placed a high priority on reducing the time from test to diagnosis following an abnormal screening to reduce patient anxiety and proceed with treatment as soon as possible," Almalki said in the statement.
Physician referrals are not required and enrolling in bluewaterhealth.ca/mammography takes less than five minutes, officials said, noting that booking confirmations are confirmed by email.
Typically, just over two-thirds of eligible people in the region are screened for breast cancer, the most commonly diagnosed cancer, officials said.
Since more than 85% of breast cancer patients have no family history of breast cancer, early detection is key, Almalki said in the statement.
Diagnostic Imaging staff are also inviting other Bluewater Health staff to join them in wearing pink every Wednesday in October to raise awareness, officials said in the statement.