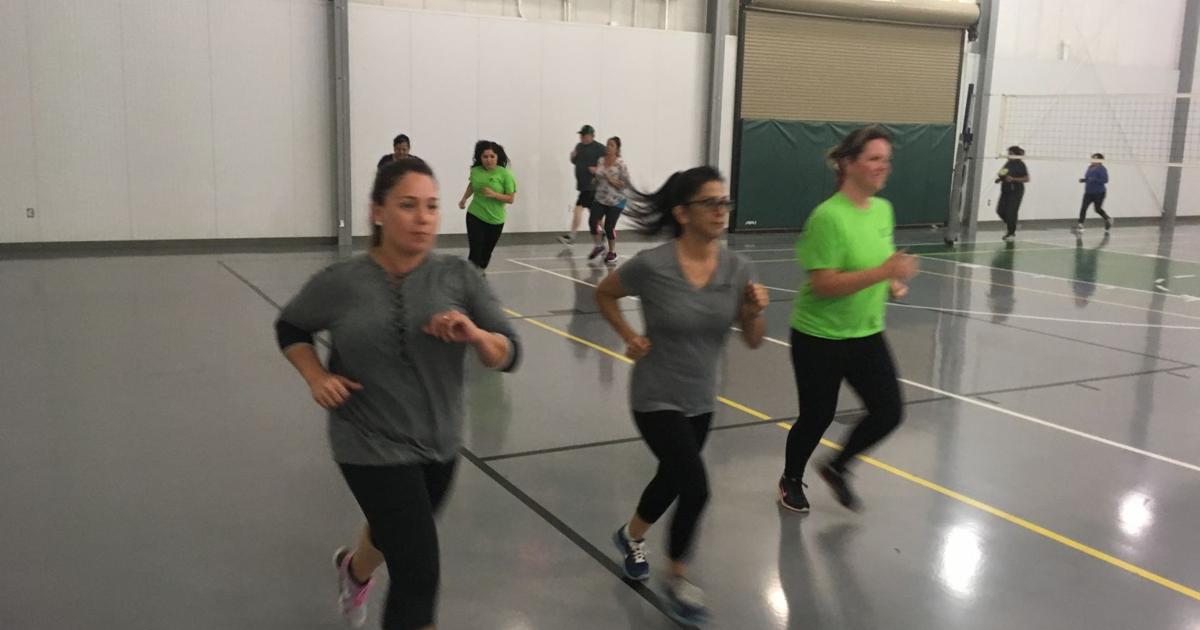 County touts health programs amid increased COVID deaths linked to unhealthy lifestyles | News
Kern County is one of the least healthy places in California, which has led to deadly results during the coronavirus pandemic.
In total, 78% of all Kern County adults are considered overweight or obese, and more Kern County residents die of diabetes than anywhere else in California. During the pandemic, more than 50% of all COVID-19 deaths have occurred in people with obesity, diabetes, hypertension or heart disease.
Public health experts don't know the exact reasons why Kern County residents are so unhealthy, but the local Department of Public Health Services has launched three programs to get residents on the path to a healthy lifestyle. healthy. The programs could play an important role in preventing further deaths from COVID-19, especially as the virus threatens to become endemic.
"I think it's wishful thinking to think the pandemic is going to go away," Public Health Director Brynn Carrigan said in an interview with The Californian. "I think the coronavirus is going to be here for a long time. I can only hope we don't see flare-ups like the ones we've seen over the past two years, but it's really hard to predict what this novel coronavirus will do. So I think it would be prudent for everyone to get as healthy as possible in case there is another flare-up.
#KnowYourNumbers
After the surprise success of a pilot exercise and nutrition program in Buttonwillow in 2018, the health department brought back #KnowYourNumbers for a wider launch in the county this spring.
The six-week program offers free health exams, as well as nutrition and fitness counseling to promote healthy habits. At the start of the program, a traveling team measures participants' body mass index, blood pressure, blood sugar and cholesterol levels. Six weeks later, another screening takes place.
"We really try to equip our residents with the tools they need to exercise and eat better from the comfort of their own homes," Carrigan said.
Events have already begun from 9-10 a.m. Tuesdays at the Riverview Community Center in Oildale and 3-4 p.m. Thursdays at the Delano Branch Library. In March, the health department will start working from Friendship House in south Bakersfield and the Taft Branch Library.
Certified Healthy
For those who think eating healthy requires cooking at home, think again. The health department is drawing attention to Certified Healthy, a countywide initiative designed to highlight local restaurants that offer healthy choices.
By downloading the Safe Diner app, local residents can learn about nearby healthy dining options. The restaurants featured on the app have been reviewed by public health professionals.
"The interesting thing about eating out is that you don't even know how that food was prepared," Carrigan said, "and oftentimes you're ingesting a lot more calories than you thought because you don't know how it was prepared."
Waste hunger, not food
Since its launch in September 2018, Waste Hunger, Not Food has saved over 1.5 million pounds of food from being thrown away.
The program allows catering servers to divert food that is still edible, but would otherwise have been thrown away, to the county for redistribution. The health department hopes to reduce the number of children who go to bed hungry each night. According to the department, 25% of children in Kern struggle to stay fed each day.
For parents who want to provide healthy options for themselves and their children, Waste Hunger, Not Food is an option. Through a partnership with CityServe, the county distributes the food to a network of local churches.
"There are areas in Kern County where it's hard to access healthy food," Carrigan said. "Finding a Waste Hunger distribution site in this area can help these families prepare healthier meals and snacks at home."
You can reach Sam Morgen at 661-395-7415. You can also follow him on Twitter @smorgenTBC.