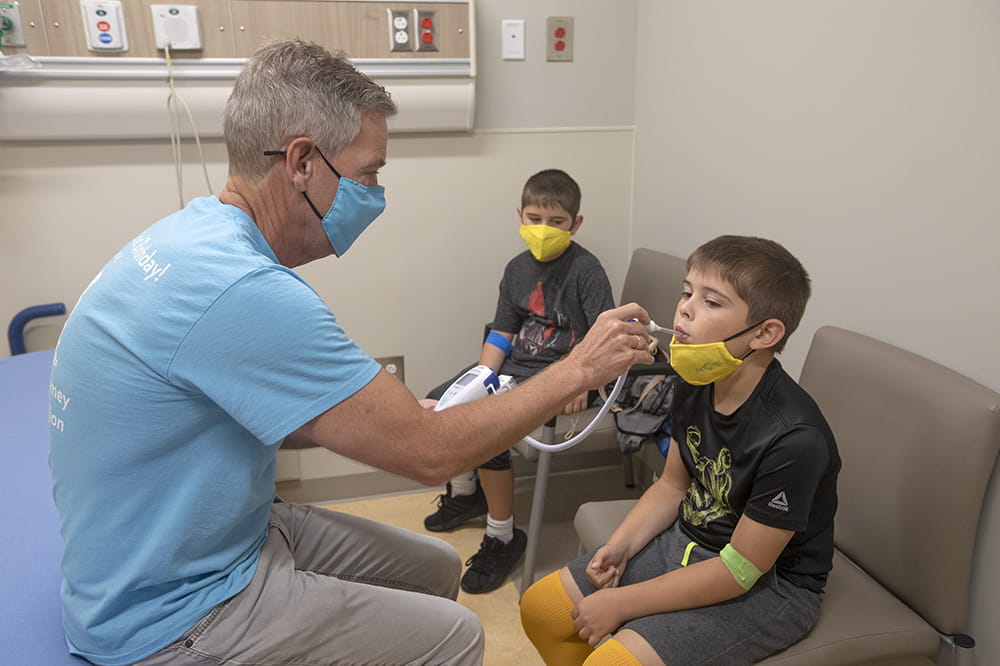 COVID-Related Grants and Contracts Help MUSC Funding Record | MUSK
[ad_1]
Researchers working to answer some of the pandemic's most pressing questions have helped bring extramural funding for the Medical University of South Carolina to an all-time high.
"It's really exceptional. Total dollars awarded are up 21% from fiscal 2020, "said Lori Mahon, Ph.D., vice president of research at MUSC. "That says a lot about the talent of the MUSC faculty. This says a lot about their dynamism, their ambition and their desire to really improve the health of the South Carolinians. "
Funding from federal, state, corporate and other sources for research at MUSC reached $ 328,254,120 for the fiscal year ended June 30. Darren McCants heads the Office of Research and Sponsored Programs at MUSC. "We have to keep in mind that there is a lot of COVID-19 funding in this record funding total. The COVID-19 funds represent the clinical trials that have been done here. And MUSC received a substantial amount of funding from the CARES Act in fiscal year 2021, "he said.
There have been several COVID clinical trials at MUSC. For example, researchers participated in national studies testing COVID-19 vaccines: AstraZeneca, Janssen and Novavax in adults and Moderna in children. They also evaluated the COVID tests, checking the effectiveness of the Panbio and BinaxNOW self-tests and a breath test. They studied monoclonal antibodies, which have been approved for the treatment of newly infected patients. They also tested the use of convalescent plasma and studied the effects of COVID-19 in critically ill children.
Patrick Flume, MD, associate vice president for clinical research, said the trials were broad in scope. "We have recruited over 1,500 subjects in COVID trials over the past year. It is an incredible number.
He called the success of the funding a testament to the infrastructure already in place. "This allowed us to quickly implement the tests. That includes the South Carolina Institute for Clinical and Translational Research, institutional offices, and the Lung Clinical Trials program, all of which worked together to make this all happen, and they did it right.
Other COVID-related funding comes to MUSC through the student, institutional and provider parties of the CARES Act and the CARES coronavirus relief funds of South Carolina. CARES stands for aid, relief and economic security against coronaviruses. This is a federal program designed to deal with the financial toll of the pandemic.
While COVID funds raised millions to support MUSC and its research, they were far from the only source of funding. McCants said the National Institutes of Health played an important role, with 337 awards. "NIH represents 43.8% of MUSC's extramural funding. "
The NIH funds MUSC research into some of the biggest health issues of our time, including cancer, heart problems, and strokes. It is also funding a series of other projects, including the LIBBY trial, which tests whether a combination of THC and CBD can make people's last days of life easier; a minority student development program; a Center for Opioid and Cocaine Addiction; hearing loss research; an alcohol research center; a center that explores gender differences in substance abuse; a study on possible ways to improve mental health care for children; and a research center on digestive diseases.
And McMahon said MUSC's ability to shift gears when a crisis like COVID strikes bodes well for the future. "I think this shows the preparation of our researchers, their agility and their ability to embark on new projects. It will be very important for us to continue to write and submit research proposals to keep our extramural funding on this trajectory. And so I will find ways to inspire and support my colleagues as they continue their hard work and research productivity into the next year and beyond.
[ad_2]