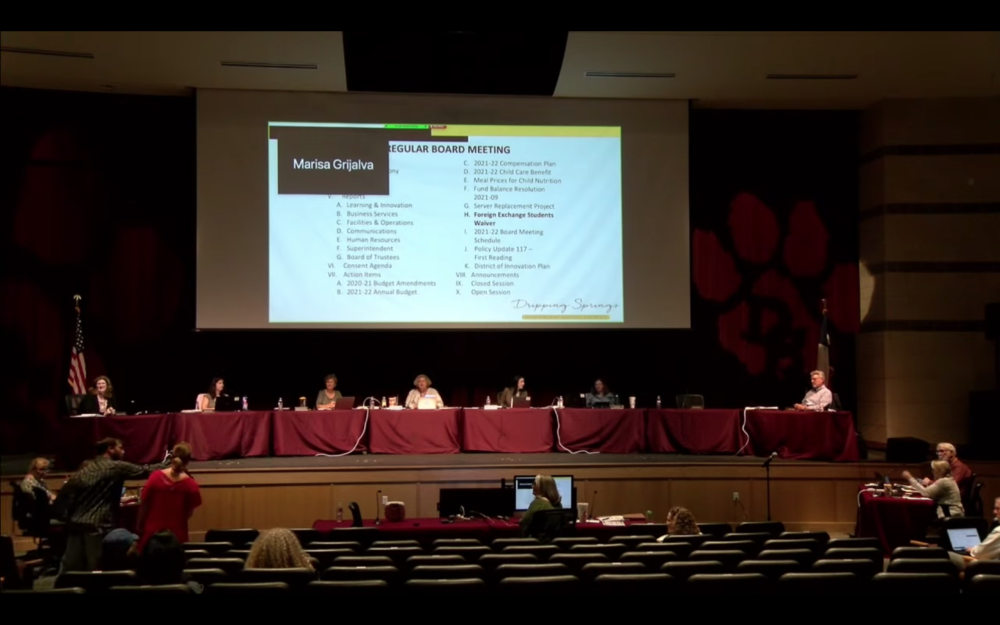 Dripping Springs ISD adopts $ 97.5 million budget and compensation plan for staff
Dripping Springs ISD adopted a budget of $ 97.5 million on June 28. (Courtesy of Dripping Springs ISD)
The Dripping Springs ISD board of directors approved the district's 2021-22 fiscal year budget at a meeting on June 28, along with a compensation plan for staff.
The total DSISD budget is set at $ 97.57 million. The district general fund expenditure was set at $ 80.32 million, with $ 80.44 million in income. This is a 6.3% increase over last year's budget, in part due to an increase in clawback payments to the state, up to nearly $ 7 million per compared to $ 4.46 million the previous year. The district also forecast an enrollment increase of 724 students for the year 2021-22, with 8,007 students expected on DSISD campuses this fall. The debt service fund is set at $ 21.14 million, an increase of 2.5% over last year, with revenues of $ 24.88 million and the child nutrition fund is of $ 3.18 million.
While tax rates for the coming year won't be officially set until September, the new budget assumes a maintenance and operation tax rate of $ 0.9630 per $ 100 of certified value, a decrease of 2 cents from the current rate and an overall tax rate of $ 1.313 per Certified Value of $ 100. The interest and amortization rate should be the same as last year at $ 0.35 per $ 100 of certified value. The M&O tax rate primarily finances the general fund portion of the budget and the I&S portion primarily finances the debt service fund.
Amanda Brownson, associate executive director of policy and research for the Texas Association of School Business Officials, said at the meeting, although she is not yet certified, the M&O tax rate is expected to drop by a few cents. compared to last year.
Compensation for the 2021-2022 financial year includes a median salary increase of 2.5% for all staff. DSISD staff will also receive $ 300 for health insurance and $ 75 per month for HRA / HSA plans. Several allowances will be available for DSISD staff depending on the position held and the possession of a master's degree ranging from $ 500 to $ 10,000
The board has plans to add 45 new full-time positions, some to staff the new Cypress Springs Elementary School, which is slated to open this fall.