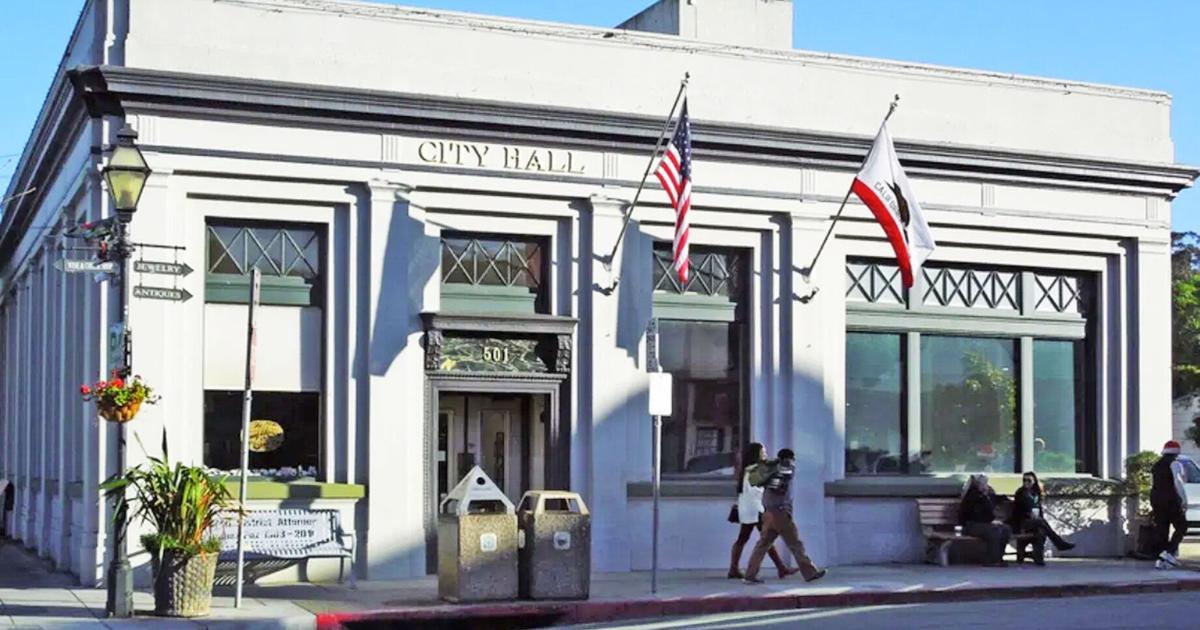 Half Moon Bay to Launch Mental Health Crisis Program | Local News
A new mental health crisis pilot program is starting in Half Moon Bay to help people with mental health issues, providing an alternative response to law enforcement and other first responders.
"In situations involving a mental health crisis, the Crisis Assistance Response and Education Services program, beginning March 16, will place greater emphasis on nonviolent crisis intervention, mental health care, and assistance for the long-term success of those involved – instead of an immediate armed response which may be the wrong approach for those in crisis and could have tragic results," said Half Moon Bay Mayor Debbie Ruddock, in a statement from the city.
The unarmed CARES team will respond to mental health crisis calls to 911 from a van. The team includes a certified emergency medical technician and an experienced behavioral health care clinician. The team will be bilingual and trained in culturally competent de-escalation, crisis intervention, motivational interviewing and suicide prevention tools, according to the city. It will track clinical interventions, refer people to service providers, and support people and their families through the mental health system. CARES staff would only go when there was no threat of violence, with sheriff's office deputies on hand if needed. The team would respond to calls of suicidal thoughts, the influence of drugs and alcohol, a mental health crisis, emotional distress, and parents concerned about their child's behavior.
"To access these services, these individuals will need to contact 911, and Public Safety Communications dispatchers will assess the situation to determine if this is an appropriate call for the CARES team to respond to," said the deputy city manager Matthew Chidester.
The city partners with San Mateo County and El Centro de Libertad, a nonprofit organization in San Mateo County that provides services to people dealing with substance abuse and mental health issues. El Centro de Libertad serves around 1,500 people with a staff of around 25. The city prioritized the program after renewed calls from the public and council for different ways to handle public safety. The board directed staff in 2021 to create the program and increase community awareness and coalition building. The council was inspired by the famous Eugene CAHOOTS program, which is a mobile crisis response team that responds to diverted calls from emergency service dispatchers regarding mental health, addictions and housing crisis issues. . The Half Moon Bay pilot program will run from March 16 to October 15. It will take place within the city limits but will include Moonridge Housing outside the city limits.
Don Horsley, chairman of the San Mateo County Board of Supervisors, helped secure county funding of approximately $75,000 to cover half of the costs, while the city will cover the remaining half. The city hopes to continue state funding or grant programs for a permanent program. City staff are reviewing Assembly Bills 988 and 118 as potential funders of the program beginning in 2023. Horsley said the county is trying to increase mental health crisis services and d improve access to care for people in need.
"Because we have so many more mental health issues now, we have to try to do something different," Horsley said.
Horsley said the pandemic has exacerbated mental health issues with many different support areas shutting down.
"We've seen an increased number of people facing a mental health crisis," Horsley said. "It's a way of trying to defuse these things, so that the person gets the care and treatment they need, and we don't end up with somebody in jail."
The city will hold a public event ceremony to celebrate the program on March 16 at the El Centro De Libertad office at 225 Cabrillo Highway Suite 114B in Half Moon Bay from noon to 2 p.m.