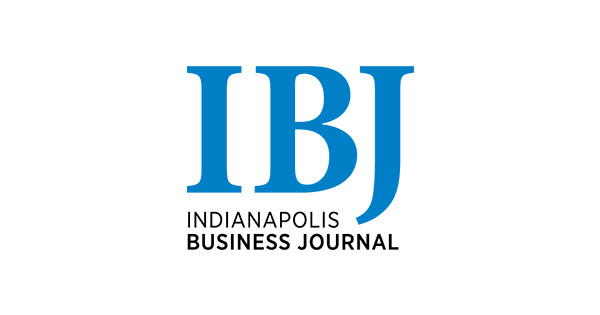 IU Health, Wunderkind, Market Wagon, RxLightning Among Mira Awards Winners – Indianapolis Business Journal
IU Health, Wunderkind Inc., Market Wagon and RxLightning Inc. were among the winners on Saturday at TechPoint's Mira Awards gala, which again took place at the JW Marriott in downtown Indianapolis after going virtual for the past two last years.
The last time the event was held in person, in 2019, the Black Tie Awards Gala drew a crowd of 1,400. TechPoint said it expects a sell-off or near sell-off this year.
The Mira Awards, which honor tech industry achievements throughout Indiana, are the state's largest and oldest tech awards program.
IU Health, which is the largest health care system in the state with 16 hospitals and 36,000 employees, was honored as Large Company of the Year. The judges cited IU Health's use of technology to address the COVID-19 pandemic, including managing a dramatic increase in virtual medicine appointments and launching several new technology initiatives. These initiatives include the launch of an "I can help" application to meet staffing needs.
"Their innovations will serve patients in the future, both when they are healthy and when they are sick," the judges noted.
Wunderkind was honored as Scale-up of the Year among companies that have operations in Indiana but are headquartered elsewhere.
Based in New York with offices in Indianapolis and London, Wunderkind is a marketing technology company that works with retailers to send one-to-one emails and text messages to customers. The company has 130 employees in its Indianapolis office.
The judges noted that Wunderkind has attracted more than $44 million in venture capital, grew 46% last year and expects double-digit growth again this year.
Indianapolis-based Market Wagon was honored as Scale-Up of the Year among Indiana-based companies. The company launched as an online farmers market in 2016 and has seen strong growth since then, especially in the past two years. The platform now has more than 2,500 farmers and artisans using it to sell to customers in more than 33 markets in 20 states.
"Market Wagon provides food producers with a transparent and reliable local supply chain that bypasses large agricultural grocery stores," the judges said.
The Startup of the Year award went to New Albany-based RxLightning, which offers a platform for healthcare providers to quickly and easily enroll patients for every specialty drug in every therapeutic area.
The judges said they were "blown away" by RxLightning's speed to market and growth trajectory since launching in 2020. The company raised $3 million last year, expanded its team and started generating revenue.
RxLightning also won Technology Product of the Year.
This year's Mira Awards honored a total of 16 winners, who were selected from an independent panel of 52 volunteer judges.
Here is the list of the other winners of the evening:
Service Partner of the Year: Fishers-based LiftBridge CXO, which launched in 2021 and offers on-demand CFO services to tech startups. Judges said the company "is likely to have a lasting impact on the success of startups and scales of Indiana's tech ecosystem well beyond the critical five-year survival mark." ".
New this year: West Lafayette-based Neurava, which offers a wearable device for refractory epilepsy patients. The judges called the non-invasive device a 'breakthrough' solution to treating a life-threatening complication of epilepsy.
Rising entrepreneur: Darrian Mikell of Noblesville. Mikell is the co-founder and CEO of Qualifi, a software-as-a-service company that helps clients quickly screen job candidates through phone interviews. Mikell launched the company with three co-founders in 2019, and the company now employs 40 people and has attracted $3.3 million in venture capital. The judges highlighted Mikell's "intentional focus on building a diverse workforce," describing Qualifi as "one of Indianapolis' most diverse tech employers, built from the ground up."
Technical Education Awards: Jake Simons, Director of Robotics at Wa-Nee Community Schools in Nappanee. Simons started a robotics team at rural Woodview Elementary School six years ago, and two years later the team beat 6,000 challengers to win a world robotics championship. He now oversees 15 robotics teams in the school district and helped develop a free 22-week program used by beginning coaches around the world.
Investor of the Year: Indianapolis-based Sixty8 Capital, which focuses its investments on companies led by Black, Latinx, Middle Eastern, Asian, Native American, women, disabled and LGTBQIA+ founders. The judges noted that the firm has made eight investments to date and "is poised to have outsized impact" in its target geographies of Indiana, Midwest and Southeast.
Individual Community Impact Award: Akilah W. Darden, founder and president of construction management company The Darden Group LLC. One of the Indianapolis-based company's biggest accomplishments came when Bloomington-based Cook Medical hired The Darden Group to assemble a 100% diverse team of contractors to build the new medical device manufacturing plant in Cook in Indianapolis. The judges noted that Darden "skillfully leveraged technology to disrupt the industry and increase opportunities for underrepresented groups."
Group/Organization Community Impact Award: Indy Women in Tech, a non-profit organization created to close the gender gap in the tech workforce. The group offers programs, scholarships, mentoring, professional development and services to help women succeed in their careers in technology. On average, 89% of women who participate in Indy Women in Tech graduate on time and debt-free, and they see a 68% increase in personal income.
Outstanding Employer Award: Indianapolis-based insurance technology company myCOI LLC. MyCOI uses both proprietary software and human expertise to help customers collect, review and track certificates of insurance. The judges commended the company for creating "a positive and productive community of employees in the new remote and hybrid work environment, by truly listening to employees, supporting their growth, and empowering them to perform at their best." of themselves and their work".
Talent Impact Award: Eleven Fifty Academy, based in Indianapolis, which trains adults in careers in coding and cybersecurity. Since the start of the pandemic, Eleven Fifty graduates have taken on more than 800 tech jobs with average starting salaries of $54,000. The judges commended Founder and Chairman Scott Jones for creating the nation's first progressive revenue-sharing agreement for tech workforce training, for which the Indiana General Assembly provided $100,000 in funding. $75 million.
At the event, two previously announced winners were also recognized:
Indianapolis-based Informatics Diversity-Enhanced Workforce, or iDEW, won the TechPoint Foundation for Youth Bridge Builder Award. The award recognizes leaders who provide programs to encourage underserved students in Indiana to pursue careers in science, technology, engineering and math. Since its launch in 2015, iDEW has worked with education and industry partners to reach over 2,500 girls and minority students.
Longtime Indianapolis tech entrepreneur Bill Oesterle won the TechPoint Trailblazer Pricing. Oesterle, co-founder of Angie's List, has also been instrumental in attracting and retaining top talent in Indiana. Purdue University President and former Governor Mitch Daniels described Oesterle as "one of Indiana's most important and influential business leaders of the modern era," as well as "the one of the most constructive and influential citizens of our State". Oesterle successfully led Daniels' 2004 gubernatorial campaign.