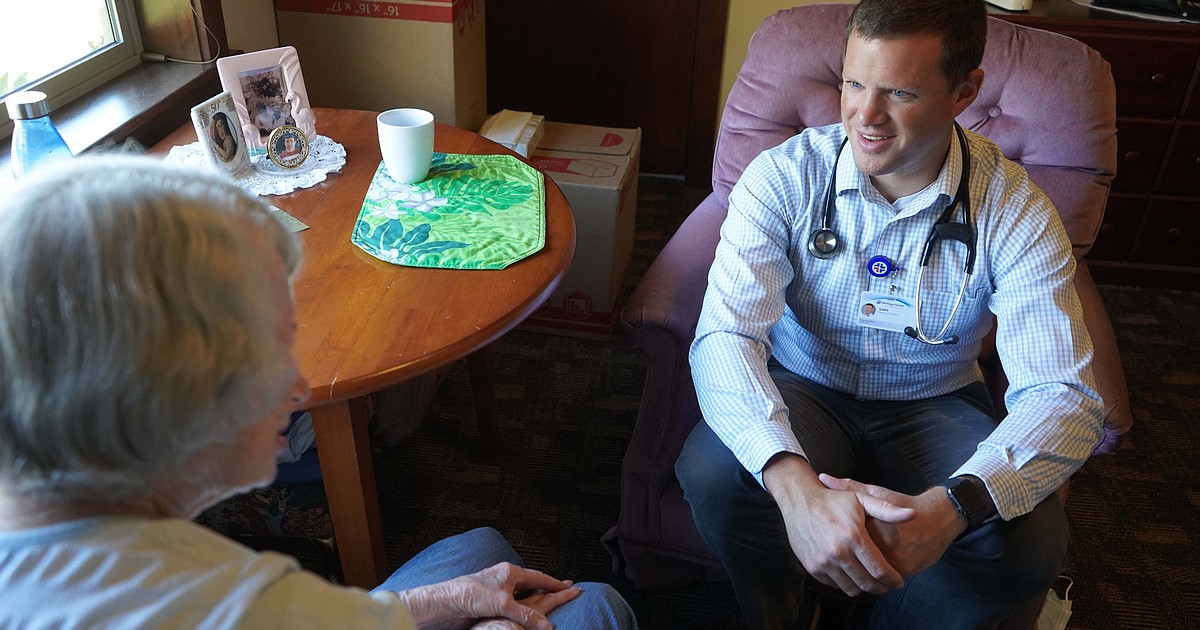 Join Heritage Health in Celebrating National Health Centers Week
Welcome to National Health Centers Week. It is an exciting week for us and for health centers across the country.
Now is the time to stop and take a break to reflect on the incredible work that health centers do for their communities every day.
Here in northern Idaho, we serve nearly 30,000 people each year in Kootenai and Shoshone counties.
Community health centers like Heritage Health play a key role in the communities they serve by providing medical, dental, mental health and addiction treatment, as well as a host of services.
All of this is designed to provide access to affordable healthcare so people can live their best lives. Heritage Health's mission is to provide a healthcare experience that gives hope, inspires change, and extends the lives of our patients and our community.
We take a holistic approach to health care because experience has taught us that people are complex. They require a team of dedicated employees all working in unison for the overall health of a patient and our community.
As a member of the National Association of Community Health Centers, we honor our mission, our employees, our stakeholders and our programs by focusing on what is happening in "Chemistry for Strong Communities," the theme of commemorative week of this year.
From my early days as an outreach worker to my current role as head of Heritage Health and our clinics in northern Idaho, I have found that community well-being is only possible when basic human needs are met.
On Monday, Heritage Health will highlight the excellent work of our street medicine team for the most vulnerable patients in the community. Our healthcare services for the homeless and underserved community members include management of acute and chronic illness and injury, flu shots and vaccines, dental and mental screenings and referrals, and links with many local human service agencies.
Tuesday we celebrate the local farmers who help feed the community. Our registered dietitian, Amanda Ament will focus on farm-to-table nutrition and how to prepare delicious dishes using local produce. Amanda works closely with many of our patients, coaching them to make healthy and sustainable choices.
Then on Wednesday we will introduce the people who bring us to work every day: our wonderful patients. In the complexity of the health care system, many people do not realize that in community health centers like Heritage Health, patients really run the job. One of the requirements of community health centers is that the majority of our board be made up of patients.
I love seeing our patients become volunteers and work alongside health care providers, who then bring people together to find the resources needed to provide care in the community health center model.
Today, millions of patients are served across the country by community health centers, which provide a refreshing alternative in a healthcare landscape increasingly focused on profit margins over people.
Thursday is dedicated to our volunteers. As a non-profit community health center, we are governed by a board made up of volunteers.
directors. They donate time, treasure and talent to ensure that we live up to the legacy created by our founder, Lidwina Dirne, and make medical, dental and mental care accessible to all who need it.
Friday, we honor our 300 employees. I have never been so proud of the team we have here. We have the best people on the planet working here. Every day they wake up with a desire to serve the community and save lives. They are truly the lifeblood of our organization, and I am proud to call them friends and colleagues. I have seen the amazing people who work in health centers like Heritage Health.
Finally, on Saturday August 14, we look to the future of northern Idaho and our nation with a focus on children's health. Heritage Health provides comprehensive pediatric services
care, and right now we're your one stop shop for back to school. From sports physical exams to vaccinations, Dr. Nicole Odom and her team would love to help make this the best year for your children as they return to the ballpark and to the classroom.
Finally, let's talk about growth. Coeur d'Alene has grown by nearly 25% since the last U.S. Census, and we know that many recent transplants are looking for a community clinic that prioritizes patient well-being, over profits, and that contributes. to the overall health of our Regions.
We hope you will tell your friends, family and neighbors about the excellent primary medical care provided by Heritage Health, regardless of insurance status.
Thank you for celebrating National Health Centers Week with all of us at Heritage Health!