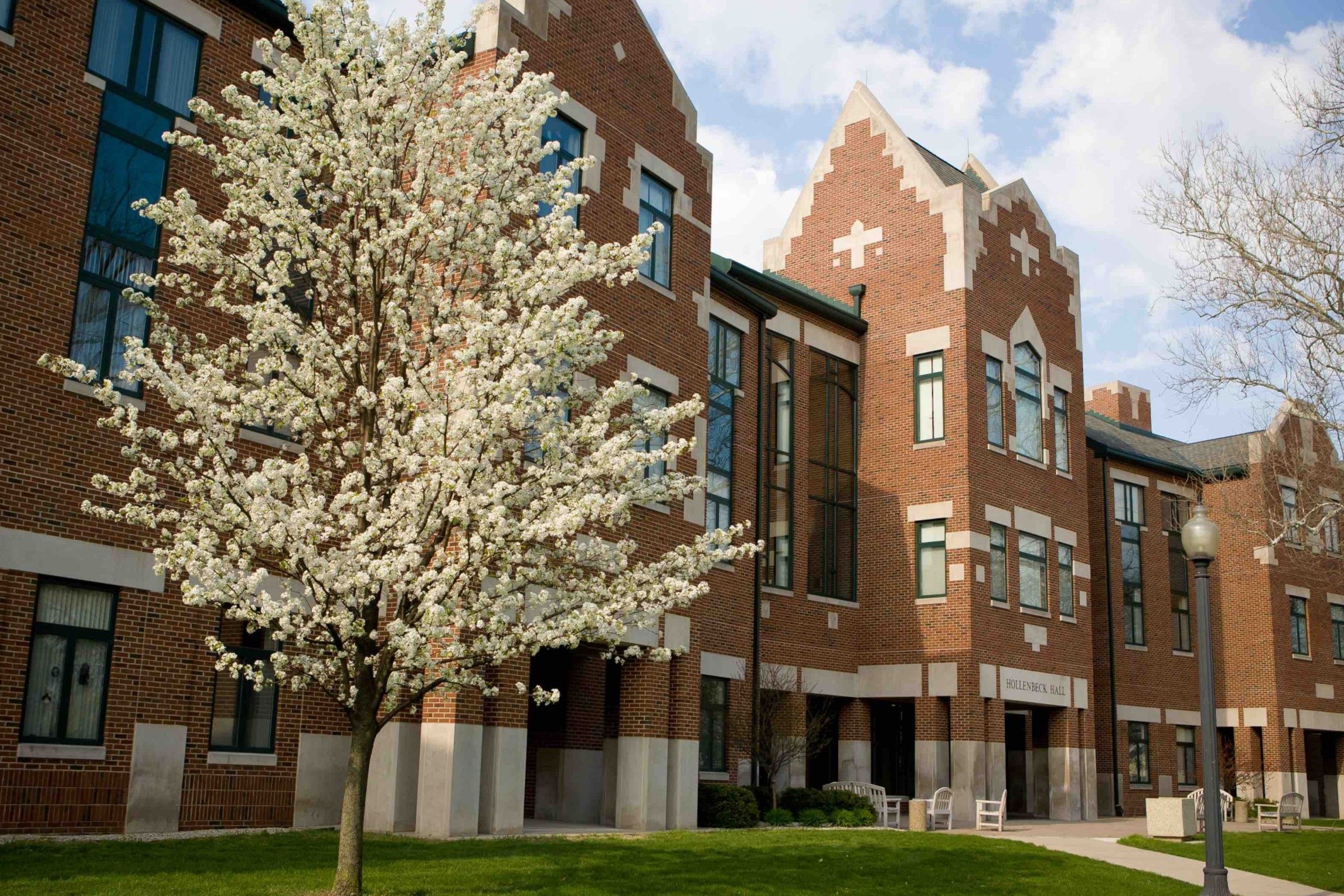 New academic partnership announced | University of Wittenberg
Through a new partnership with Rize Education, Wittenberg is now enrolling in new majors and minors in the new Department of Business and Economics, as well as other new concentrations aimed at providing students with expertise in areas of high-growth skills starting in the fall. Semester 2022.
The two new tracks that will be part of the Rize partnership, built in conjunction with the Least Cost Models Consortium (LCMC), are part of the Wittenberg Management major and include Supply Chain Management and Project Management. . These new tracks would use courses available through the LCMC on the Rize platform, as well as revised courses in the Business Studies curriculum. The regular management major will continue to be an option for students.
"We are thrilled to be able to offer students additional options within our business major that are designed to help them develop the skills employers are looking for," said Acting Vice Provost Brian Yontz, Ph.D. .and professor of education, who was recently quoted in an Inside Higher Education article on Rize. "Created in partnership with industry experts, these new programs will also help prepare our students for exciting careers in these fields."
Rize, a higher education company, uses a course-sharing model that helps private colleges and universities expand educational opportunities for students while streamlining and reducing institutional costs. The Rize Consortium helps schools create new shared majors, using high-quality programs developed and taught by leading experts from industry and academia. With Rize's help, Wittenberg can adopt high-demand programs.
The LCMC is a strategic partnership of private colleges and universities across the country that collaborate with Rize Education to provide access to a cutting-edge curriculum that prepares students for successful careers. By combining the existing Bachelor of Arts in Commerce with proven, career-focused coursework in project management and supply chain management, Wittenberg can better prepare students to thrive in the fastest growing fields.
Wittenberg's current management major is a broad-based general management approach; However, more recent statistics indicate that companies want a well-rounded graduate with a diverse education. Global and technological advances reinforce the need for systems thinking and new approaches to organizational management. Having concentrations in these in-demand fields would help Wittenberg students better compete in the job market. These concentrations are also designed to provide students with a more in-depth skill set while still leaving enough room in their schedule for the core courses essential to their long-term success.
The fundamental goal of the Management Major with Concentration is to help students acquire the skills necessary to obtain entry-level positions in SCM or PM, while providing them with the training necessary for them to grow in their careers in coming years. Along with existing core curricula, students who choose an SCM or PM concentration will gain the skills needed to work in these specific entry-level roles in today's economy. Wittenberg will continue to offer the economics major to expand business offerings.
According to the Project Management Institute, an average of 2.2 million new project-oriented roles will become available each year through 2027. Rize agrees, noting that project management is one of the skills most in demand by employers. in several sectors, and that in the next five years, employers will need 87.7 million workers in project management roles. Wittenberg students who enroll in the Project Management major will be fully prepared with the skills and insight to meet this need when leading a work team to achieve goals and meet success criteria – whatever something that 97% of organizations agree is critical to business success. Students who complete the Project Management program will also be eligible to take the Certified Associate in Project Management exam – a credential that will set them apart in the job market.
The global supply chain industry, one of the main challenges of the last three years, has never been more important or more in need of qualified graduates. Wittenberg's new program was designed in collaboration with industry behemoths Ryder and Harry's Razor, and offers students a unique behind-the-scenes look at the real-world issues these companies face. With six job openings for every qualified graduate, supply chain careers are in high demand and the growth is only set to continue.
Additionally, to meet workforce demands, Wittenberg will consider other academic programs, including those in public administration, neuroscience, and public health in partnership with Rize.
According to Rize's statistics, the health sector accounts for almost 20% of GDP and needs management knowledge just as desperately as it needs healthcare providers. The median annual salary for medical and health services managers at $104,280. Wittenberg's project-based curriculum will use real-world issues as the basis for an employment-focused curriculum, built in collaboration with industry experts. Additionally, with the growing age of the baby boomer generation, the number of jobs in this field is expected to increase by 32% over the next 10 years, positioning program graduates for a lucrative future.
The field of public health ranges from infectious disease response to the utilitarian world of seat belt laws. From fresh air and fresh drinking water to the fight to reduce child mortality rates, the possibilities are vast. Wittenberg's new curriculum will be built in collaboration with experts from the World Health Organization around real-world issues facing our planet, taught using cutting-edge, project-based coursework. Public spending on health has skyrocketed, and with it, job growth. Graduates will be ready to make an impact in their world and earn a great salary to do so.
The University of Wittenberg offers more than 80 major, minor and special programs, an exciting new connections program and has a total enrollment of approximately 1,300 students. To schedule a visit, click here.
About the Least Cost Models Consortium (LCMC):
The LCMC is a national consortium of more than 130 fully accredited, not-for-profit colleges and universities formed in 2015. LCMC members are committed to working together to meet the challenges of the rising costs of higher education in implementing innovative programs and reducing institutional costs for these programs to pass the savings on to students. In this way, LCMC hopes to develop new higher education models that benefit students while simultaneously contributing to the sustainability of accredited 4-year non-profit institutions.