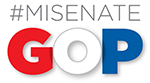 Outman legislation would improve local responses to mental health emergencies
LANSING, Michigan – State Senate approved state sponsored legislation on Wednesday Sense. Rick outman and Stephanie Chang who seeks to improve the state's response to mental health emergencies and improve access to mental health care for those in the criminal justice system.
"Resolving emergencies related to mental health and responding to the criminal justice system is something I've been talking about to local law enforcement in my district for some time," said Outman, R-Six Lakes. "I think the state could provide more tools to help deal with mental health emergencies instead of just throwing the problem on the backs of our already overworked officers.
"These bills recognize the overlap between criminal justice and mental health issues and take a deliberate step toward finding a better solution."
Nearly one in four people who enter Michigan jails suffer from a serious mental illness – a problem that data shows are worst in rural counties.
Senate Bill 637 would create a community crisis response grant program that would provide grants to help local government units implement alternative methods of dealing with mental health emergencies, such as sending non-mental health professionals armed to respond to behavioral health emergency calls. These people are trained to respond to such medical issues and can provide the necessary and helpful resources to defuse the situation and provide meaningful care.
SB 638, which Outman sponsored, would establish the Behavioral Health Jail Diversion Grant Program for local government units to help establish or expand in-prison behavioral diversion programs that aim to prevent people with mental health issues from get out of prison.
"Keeping people with mental health problems in prison is expensive and has proven to be quite counterproductive over time," said Outman. "These bills encourage and help fund alternative treatment options that direct people to more appropriate care instead of just sending them to jail without addressing the underlying problem."
Montcalm County Sheriff Mike Williams praised the two bills, saying they will not only help people get the care they need, but will also allow his assistants to focus on crime prevention and community safety.
"I appreciate the efforts of Senator Outman on these bills. Prisons are often a dumping ground for people with serious mental illnesses because there is a lack of options available to frontline law enforcement, "said Williams. "We have had inmates in our prison who languish for weeks and months before a treatment center can accept them. These bills will provide resources at the local level to turn people away before they go to jail. This will not only save resources in the criminal justice system, but will benefit the community to obtain appropriate treatment for these people. "
Outman said diversion programs have been used successfully in the United States and said there is a need to educate Michigan on modern methods of dealing with mental health care.
"These types of efforts are being used successfully across the country, and I think we need to improve the tools we have here in Michigan," Outman said. "These solutions will save lives and taxpayer dollars – while allowing law enforcement to focus on the criminal and legal issues they are trained, equipped and ready to deal with.
Both bills were passed unanimously by the Senate and are now going to the House of Representatives for consideration.
###