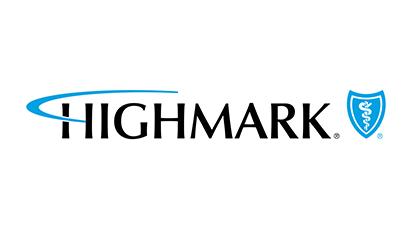 Penn State Appoints Highmark Blue Shield to Oversee Prescription Medical Benefits
UNIVERSITY PARK, Pa. — Highmark Blue Shield will partner with Penn State for employee health and prescription benefits beginning January 1, 2023. Highmark Blue Shield will replace Aetna and CVS Caremark, which served as the third-party administrator (TPA) of the University of Medicare and Pharmacare over the past five years. Penn State's contract with Aetna and CVS Caremark ends Dec. 31. More information will be provided to employees throughout the fall and will also be shared during online and in-person presentations.
Design of faculty and staff plans, contribution percentages remain the same
As Penn State transitions to Highmark for 2023, faculty and staff won't see changes to the design of medical plans — which include copayments, deductibles, and coinsurance — or contribution percentages (employees covered by a collective agreement must refer to their applicable contract). The move to Highmark Blue Shield will give employees access to more vendors and partnerships, as well as a dedicated customer service concierge team focused on assisting employees with health and helps them maximize their benefits. The concierge customer service team is available immediately.
While a large majority of employees and families eligible for Penn State benefits already visit doctors and facilities that are part of the Highmark Blue Shield network, some providers may not be considered part of the network. Employees who have questions about their individual suppliers can visit the Highmark websitecontact their healthcare provider or call Highmark Blue Shield at 844-945-5509 to confirm their doctor's status.
Sara Thorndike, senior vice president of finance and business, said Penn State's health contribution percentages will remain the same for faculty and staff during the transition and for a fifth consecutive year.
"We understand that health care and prescription drug benefits are very personal and essential for all eligible faculty and staff, and we remain committed as a university to providing our employees with access to medical care. high quality, while maintaining the design of our blueprints and out-of-pocket costs the same," said Thorndike. "Highmark Blue Shield is a national leader in the healthcare delivery industry and is committed to partnering with Penn State and the University's other key healthcare provider partners. Their partnerships in Pennsylvania and across the United States are strong, and a large majority of the vendors our employees visit are already part of Highmark's network. We are confident that this new partnership allows us to continue to provide our employees with the excellent medical benefits and prescription drugs they currently depend on and will provide them with positive healthcare experiences.
Other benefits not related to medical or prescription insurance coverage, such as dental, vision, optional life insurance, long-term disability, and accidental death and dismemberment benefits, do not will not be affected by the transition to Highmark.
Comprehensive information, including answers to frequently asked questions, is available on the Penn State Human Resources Website. Employees with additional questions can call HR Services at 814-865-1473.
In addition to the community and vendor partnerships that Highmark Blue Shield has today, all benefit-eligible employees can access Penn State's Concierge Customer Service Team at 844-945-5509 to navigate all of their healthcare pathways and maximizing their benefits.
A continuous process
Penn State is self-insured, which means that the University and its employees together cover the full cost of employee health care and prescription drugs each year. The University contracts with companies such as Aetna or Highmark to administer its medical benefit and prescription plans, and regularly reviews these contracts with the goal of maintaining access to high-quality care and controlling costs for employees. A core team of Penn State leaders, including key members of the university's Healthcare Advisory Committee (HCAC), human resources and administration, worked together to finalize this new partnership with Highmark Blue Shield.
"After review, the team selected Highmark to administer the plan for the next three years. personal expenses at current levels, providing access to excellent care, minimizing disruption and controlling costs for employees and the university," said Thorndike.
"I am pleased that there was an option to keep the University's deductible levels, coinsurance and HSA contributions at the same level without making a fundamental change to the design of the benefits plan," said Dennis Scanlon, Distinguished Professor of Health Policy and Administration, and a member of the HCAC.
Additional opportunities to learn more and ask questions throughout the fall
Beginning in September, and as part of Penn State's annual Open Benefits Enrollment process, Penn State Human Resources will provide employees on all campuses with the opportunity to ask questions and learn more about the transition.
To provide the University community with up-to-date benefits enrollment information, the Penn State Human Resources team will partner with Highmark Blue Shield to provide presentations throughout the Commonwealth, as well as online, from of September 20.
"We encourage our benefit-eligible employees and/or their spouses or partners to attend these meetings to learn about Penn State's new health and prescription drug plans, and new offers available to them. as part of our partnership with Highmark," said Jill Musser, Acting Senior Director of Benefits.
Open enrollment for benefits begins November 1 and ends November 18.
Full information is available at HR Benefits Open Enrollment Web Pages. The site includes:
Explanations of the two health plan options, which will be renamed Lion Traditional (formerly PPO Plan) and Lion Advantage (formerly PPO Savings Plan);

Answers to frequently asked questions;
Dates, times and locations of in-person presentations, as well as links to a series of online webinars; and

Decision support tools to help employees choose the coverage that's right for them.
During presentations (in-person or via webinar), attendees will receive an overview of upcoming benefits and prescription plans for 2023 and can ask questions. Prior to benefits presentations, HR strongly encourages all eligible employees to review plan options on the HR Benefits Open Enrollment website.
"We remain committed to providing affordable employee benefits for our university employees, and this partnership with Highmark will help us deliver on that commitment," said Jennifer Wilkes, Penn State's acting vice president of human resources. "We are excited about the opportunities our partnership will provide, for example, enhanced employee services through Highmark's dedicated concierge team, as we continue our work to support the health and wellbeing of our employees."