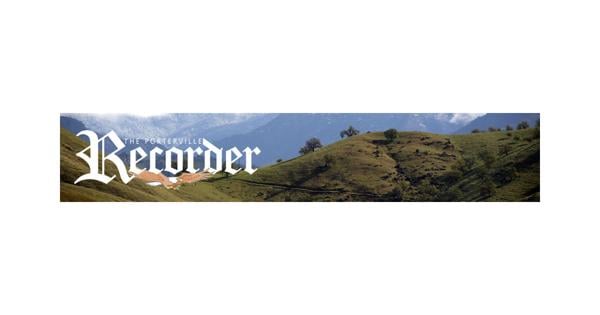 Porterville Wellness Center offers mental health services | New
When it comes to mental health issues like depression, anxiety, sadness or hopelessness, it's important to talk to people and get help.
Talk to your family, friends and the people you trust in your life. Even a trusted friend, colleague or family member can help. If you are in school, a school counselor can help you.
That's the message of the Porterville Wellness Center, PWC, located at 333 W. Henderson Avenue, a behavioral and wellness support community.
They have crafts for members throughout the year, and all kinds of group activities and support groups in a safe environment, without the traditional type of clinic/patient relationship.
The atmosphere is friendly and welcoming. Members must be at least 18 years old to join PWC. All of their services are free.
The center is peer-run and directed, and they offer a wide variety of support services focused on wellness and resilience.
"It's a great support group for everyone," said a former staff member. The environment at PWC is non-judgmental and non-stressful.
"What's so rewarding to me is when members come in and they make friends with other members," the former staffer said. "And then they start supporting each other. It's really nice to see. It's just an amazing place.
"This place has helped me tremendously," said a former PWC member, "The staff are so good to me."
He said they gave him a reason to get out of bed when he got hurt, and he started volunteering and raising money for people with AIDS.
"This place is awesome, and they gave me hope. And I'm always happy to come here. They helped me so much," he said.
"And what I like is that the staff always recognizes when you're here, and they know if you're not there. It's just awesome.
There are busy days at PWC, with support groups and activities like cooking, depression and anxiety support, karaoke, meditation and yoga, stress management, musical expression , job preparation, support groups for men and women, as well as LGBTQ+ social groups.
The center also has plenty of space for support groups, activities, and they even have a lovely courtyard, where members grow a garden and plants year-round. They also use the yard to do crafts when the weather is nice.
The point of being a member works on well-being and socialization. One of the most popular things are social activities.
PWC provides a service to the community where people can come and be themselves in a non-judgmental environment,
They can come here and talk about their feelings, have a good time and make friends.
"Kindness costs nothing," said former director Veronica Clifton. "Our members really appreciate this place. And it becomes a second home for many of our members.
For more information, call the Porterville Wellness Center at 559-570-5000 or 559-573-8367.
THE MONACHE STUDENT EXPERIENCE
A Monache High student helped by PWC recently spoke about depression during the school years and before the pandemic, and how the student coped with it with the help of lots of family and friends once that they talked about it.
Additionally, school staff and counselors were also very helpful, the student said, being alert and noticing when the student needed help, especially when he entered high school with the whole transition from middle school to high school in progress. Also, at the start of the pandemic, when major changes were occurring, the student needed help, but was able to get it from friends and other people he knew.
One of the pieces of advice the student gave was "don't bottle up your feelings and know that you can lean on people."
The student said to help fight depression, find something you love and focus on it. Go for a walk, focus on nature, the student said.
"I loved seeing Porterville all lit up at night and the cool breeze. Also the calm," the student said.
This youngster often felt the depression, when the student felt the most stress, the student said.
Now, after graduating from high school, there are new goals and a new chapter in life. The student has entered Porterville College's nursing program and is looking forward to experiencing more things in life, especially independence.
"Enjoy the little things in life," is another piece of advice for young people, "just spread their wings," the student said.