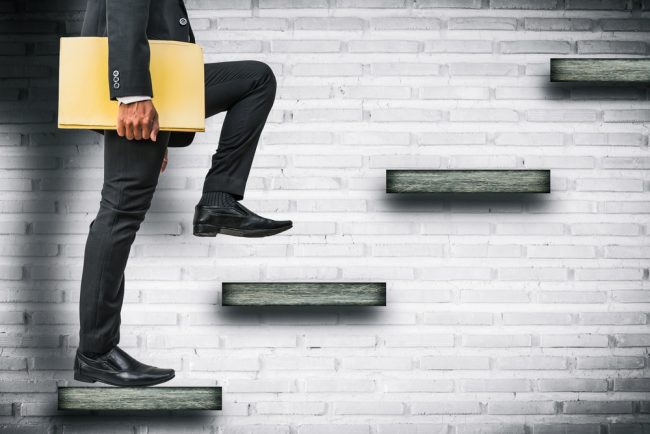 Professionals move up the career ladder at 7 credit unions
WHERE IS
The $ 2 billion, based in Santa Ana, California Orange County Credit Union appointed Angela Moran responsible for information. Moran brings more than 20 years of experience planning and implementing innovative and transformative IT solutions in the financial services, healthcare and insurance industries. She replaces Laura Thompson, who retired in August after more than 30 years at the fund. In his new role, Moran will be responsible for supporting the mission of the credit union by providing strategic and robust technology platforms and processes to drive strategic initiatives forward.
MIDDLE WEST
The $ 4.8 billion, based in Waterloo, Iowa Veridian Credit Union announced two new promotions.
Khristin Pfalzgraf was promoted to Mortgage Underwriter. I. Pfalzgraf has been with Veridian for 21 years and was previously a securities underwriter.
Gina Mathern was promoted to Head of Digital Banking.
Mathern has been with Veridian for 16 years and was previously Integration Analyst II. Mathern holds a bachelor's degree in business administration from the University of Northern Iowa. She is a member of the United Church of Christ in Reinbeck, Iowa and volunteers with its Christian Board of Education. Mathern is also a member of the Gladbrook-Reinbeck Booster Club board of directors.
Federal Credit Union Hopewell ($ 115 million, Heath, Ohio) promoted Joe boudreau, branch manager from his office in Johnstown, Ohio, to the loan manager.
Boudreau has 14 years of experience in the financial industry, including nearly 12 years with HFCU, which he first joined in 2002. He has held the positions of Member Services Associate, Deputy Branch Manager and branch manager. He also holds certification from CUNA as a Certified Financial Advisor to Credit Unions (CCUFC).
The $ 800 million, based in Lansing, Michigan LAFCU hiring Rob boomershine as vice president of loans.
Boomershine has 14 years of experience in the financial services industry, working for credit unions in positions such as loan officer, loan manager and branch manager. He succeeds LouAnn Keitchen, who retired after focusing on loan services throughout his 33-year career at LAFCU. In his new role, Boomershine is responsible for managing LAFCU's lending products, including mortgages and consumer loans as well as new product offerings. He has obtained the Certified Credit Union Executive (CCUE) designation from CUNA, and is licensed and trained as a Medicare insurance agent.
Royal Credit Union ($ 3.2 billion, Eau Claire, Wisconsin) named Geoffroy Bullock EVP – member experience. In this role, he is responsible for leading branch operations, call center and depository services, while guiding and influencing the integrated member experience with all of Royal's business units. Bullock has held various leadership roles over the past 16 years, including with the Northwest Leadership Project, LSS Financial Counseling Service, and Federal Credit Union / Firefly Credit Union ($ 1.5 billion, Burnsville, Minn.) . He is currently a doctoral student in the Organizational Change and Leadership Program at the University of Southern California.
The $ 1.17 billion Mayo Federal Employee Credit Union in Rochester, Minn., hosted Steve flage to its management team as Loan Director. Flage brings 32 years of banking experience to this role, including extensive leadership expertise gained during his tenure in several CEO roles. His experience includes experience in commercial, mortgage and consumer lending at financial institutions in the Midwest, including Minnesota, Iowa, Wisconsin and Illinois.
SOUTH
The $ 1.5 billion Texas Credit Union in Allen, Texas, promoted seven employees.
Courtney coss was appointed director of retail sales. Coss has worked for the credit union for over 13 years, most recently as vice president of branch operations. In this role, she was responsible for 16 branches and supervised 160 employees.
Angela Faust, who has worked at CUTX for over 15 years, has been promoted to Managing Director. In her new role, she will lead the areas of human resources, card services, electronic payments, programming and compliance / fraud.
Jennifer olvera stepped into the new role of Director of Engagement. Olvera, who joined CUTX three years ago as Vice President of Engagement, is involved in all marketing and community communications projects. From now on, all sales and service initiatives will be under his direction.
Jessica ortuno served as Vice President of Support Services. Ortuno, who has been with the credit union for 19 years, will lead all support services for CUTX, including loans, home equity and its wholly owned subsidiary FairLease.
Victoria pilgrim was appointed vice president of programming and development. She has over 15 years of IT experience, and in her new role, all programming and development initiatives at the credit union will be under her supervision.
Mike Vining was promoted to vice president of IT services. Vining has worked with CUTX for over 18 years and will now be responsible for all IT initiatives for the credit union.
Kerry Whitson started a new role as vice president of accounting. She previously served as Controller for CUTX and has over 18 years of experience in executive finance roles. From now on, all accounting responsibilities will be under his direction.
Please send your articles about people to Natasha Chilingerian at [email protected]