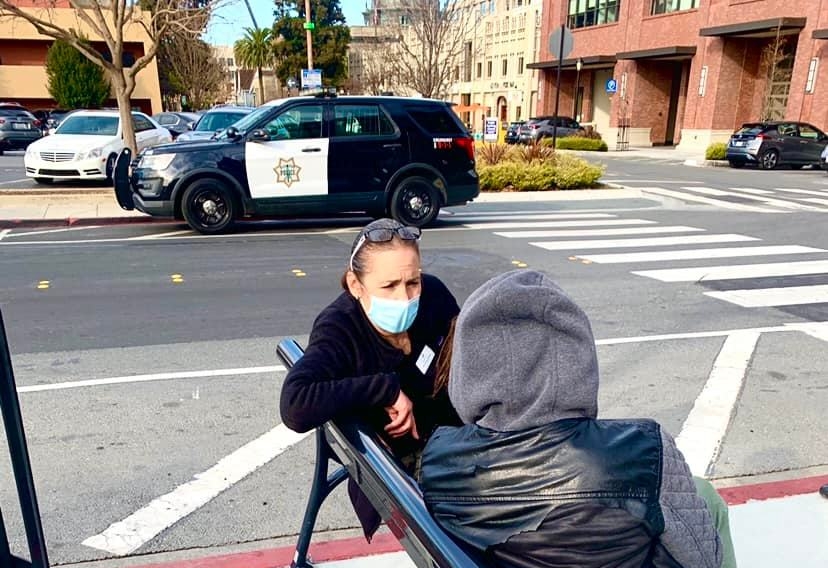 Redwood City Police Department Hires New Mental Health Clinician
The Redwood City Police Department says its new mental health clinician who joins them on calls about people in mental health crisis "has become a vital part of our organization and our mission."
Patricia Baker was hired late last year as the new mental health clinician for the Redwood City Police Department's Community Wellness and Crisis Response Team. This is part of a two-year pilot program with the county. Mental health clinicians operating in Redwood City, San Mateo, Daly City and South San Francisco are working in tandem with police officers to defuse 9-1-1 calls and provide care for those in mental health crisis.
Since December, Baker has responded to more than 90 incidents involving people in crisis and the homeless, according to the police department.
"Recently, Patricia was dispatched alongside officers to downtown Redwood City following a report of a woman screaming and throwing objects at passers-by," police said. "Officers located the individual and determined that there was no crime or immediate threat to public safety. Patricia was then able to intervene and speak with the female. Based on their conversation, Patricia determined that she was in the midst of a mental health crisis and subsequently placed her on mental health hold and had her transported to hospital for advanced treatment.
The police department added, "We really appreciate his experience and abilities."