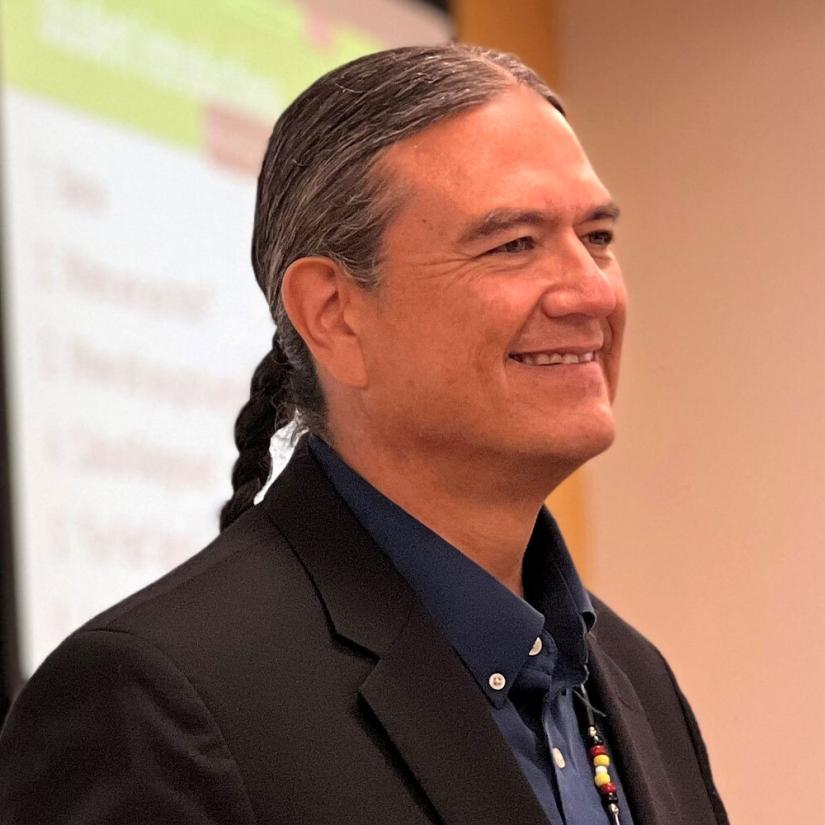 Renowned physician and public health researcher Dr. Donald Warne will serve as co-director of the Center for American Indian Health at Johns Hopkins University
Details

By Neely Bardwell



The Johns Hopkins Bloomberg School of Public Health has announced Dr. Donald Warne as the new co-director of the Johns Hopkins Center for American Indian Health. He will also be the new Johns Hopkins University Provost Fellow for Indigenous Health Policy.
Warne, Oglala Lakota, is a renowned physician and public health researcher from Pine Ridge, South Dakota. Her research focuses primarily on chronic health inequalities.
Warne created the first master's in public health and doctoral programs focused on Indigenous health in the United States while at North Dakota State University and the University of North Dakota.
Never miss the biggest stories and breaking news from Indian Country. Sign up to receive our reports straight to your inbox every weekday morning.
"It is an honor to welcome one of the world's foremost experts on Indigenous health to Johns Hopkins," the school's dean told Bloomberg. Ellen J. MacKenzie said in a statement. "Dr. Warne has extraordinary expertise in effecting policy change and a passionate dedication to advancing health equity for Indigenous peoples. His work with our school and university will have a profound and powerful on the well-being of tribal peoples communities."
Warne has also spent time working as an administrator, committee member, and advisor to national public health agencies such as the Centers for Disease Control and Prevention (CDC), Indian Health Service, American Cancer Society, and the National Institutes of Health.
Warne will officially assume his new role on September 1, 2022, joining Melissa Walls, Ph.D.scion of Couchiching First Nation and Bois Forte Ojibwe Band and current director of the Center's Great Lakes Hub, who will concurrently be named co-director of the Center, and Mathu Santosham, MD, MPH, Founder and director emeritus of the center. Allison Barlow will remain the Centre's Executive Director.
"We are delighted that Dr. Warne is also serving as the new Johns Hopkins University Provost Fellow for Indigenous Health Policy," Barlow said in a statement. "In this role, he will have a historic impact on Indigenous health policy to accelerate health equity.
More stories like this
Life expectancy plummets during COVID-19 among 'Native American' population
School feeding program waivers set to expire in September
COVID-19 on the rise in Indian country
WATCH: Speakers at the Native American Nutrition Conference