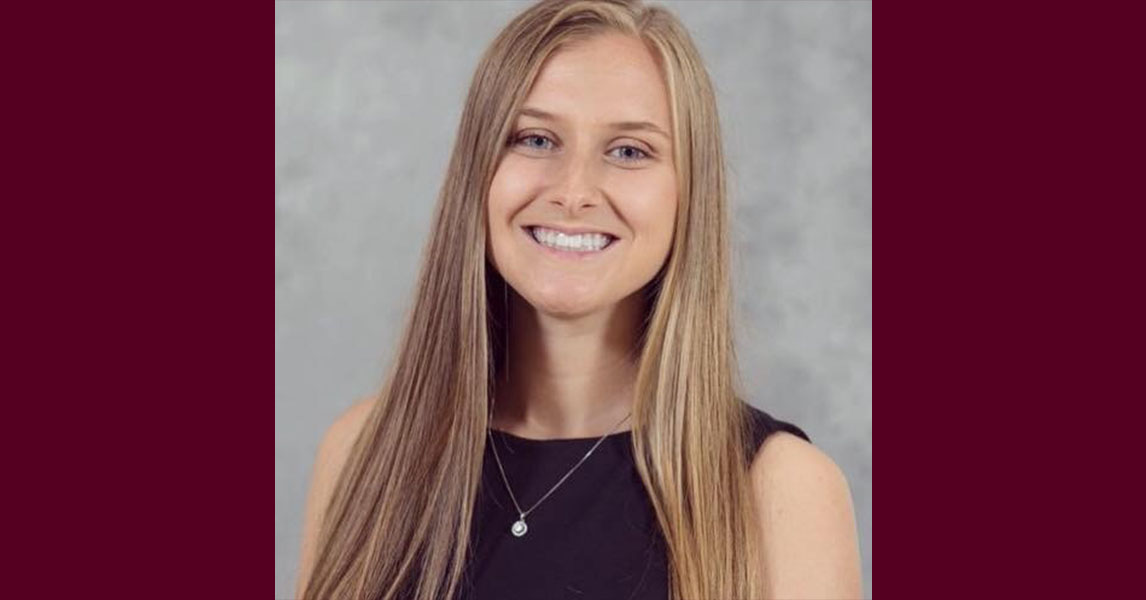 SIU's Arianna Goss Receives McGaw Health Administration Fellowship
[ad_1]
October 27, 2021
SIU's Arianna Goss Receives McGaw Health Administration Fellowship
CARBONDALE, Ill. – Arianna Goss, a junior in the Healthcare Management Program at Southern Illinois University Carbondale, is the recipient of the 2021 Foster G. McGaw Fellowship from the Association of University Programs in Health Administration (AUPHA).
Goss, who also has minors in long-term care administration and health information and informatics and communication studies, is on track to earn her bachelor's degree in May 2023. She then plans to pursue a career in law from health or public health.
"Ms. Goss is an exceptional student and very promising as a future leader in healthcare," said Sandra Collins, professor and program director of healthcare management.
Saluki active
Goss, of Sainte Marie, Illinois, is involved in a variety of campus activities and excels academically. Daughter of Larry and Christina Goss, Arianna is an undergraduate government student senator and active in the University Honors Program, Chancellor's Scholars Program, and Researched Enriched Academic Challenge (REACH) program. She is also a member of the Student Health Advisory Council, the Student Legal Administration Council, and the Committee on Constituency and Umbrella Organizations.
Goss is also a leader, serving as vice president of administration for the Delta Zeta Sorority, director of communications for the Honors Assembly, and president of the Student Healthcare Management Association. She also works as an English as a Second Language (ESL) distance teacher for Palfish, a company based in Beijing, China. In addition to juggling all of these activities, interests and duties, Goss has also managed to earn a spot on the Dean's List each semester.
Scalable experience
Goss appreciated his university experience and said that "his involvement has diversified my skills and connections on campus".
Goss said she was drawn to the SIU because of its beautiful campus, affordability, quality accredited HCM program, scholarship, and other opportunities. It is "open to any opportunity to learn and grow. My interests are strongly aligned with public health, community outreach, and health education, but I enjoy exploring the many avenues available for my major.
The program has supported hundreds
The McGaw Prize includes a $ 500 prize. The scholarship is presented annually by the AUPHA to support undergraduate and graduate students in the field of health administration. Since the award's inception in 1975, more than 900 awards have been awarded.
Foster G. McGaw, founder of the American Hospital Supply Corporation, endowed the scholarship because he recognized the importance of health administration training and the contributions of AUPHA in this area. The university faculty recommends students for the award.
[ad_2]