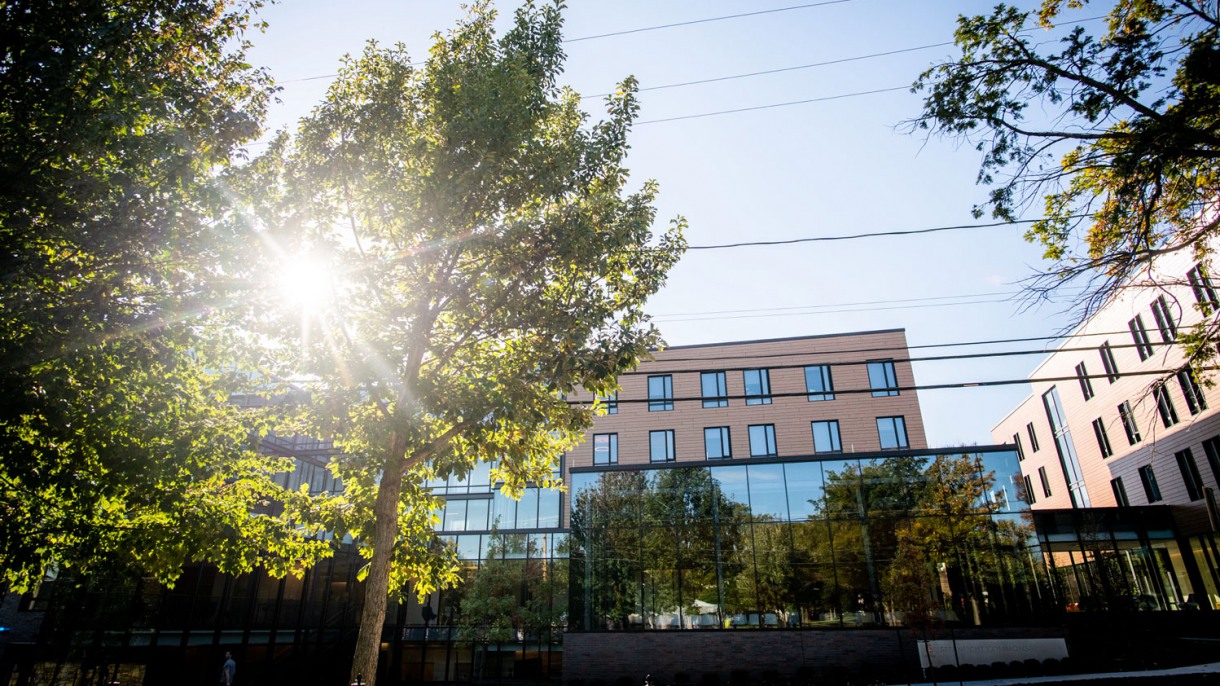 Sternlicht Commons and Brown University Health & Wellness Center dedicated to weekend events
[ad_1]
Hosting all of Brown's major health and wellness services in one building, alongside student residents who are committed to promoting healthy lifestyles in Brown's community and beyond, has already created opportunities for deeper collaborations that positively impact students, said Dr Vanessa Britto, associate vice president for health and wellness at Brown.
"Having the opportunity to work together in new ways has been incredibly energizing for us – whether it's the ability to literally walk a student from one department to another, to throw out a warm recommendation, or to move on. a wonderful fortuitous moment with a student who lives in the building, "Britto said Thursday.
Each of the building's undergraduate residents, she explained, applied to become members of the community, with selections made by a committee made up of staff and students. During the application process, students described their wellness practices – from meditation to walking, journaling to preparing shared meals – and described ways in which to bring these practices to life. a community committed to health and well-being won them over.
In addition to the residency leaders, undergraduates living in the new building have access to five Peer Wellness Education Coordinators, who are already helping residents bring their various wellness practices to their community of life. Eric Estes, vice president of campus life and student services, said group initiatives already underway include dancing, meditation, journaling, spiritual wellness talks, cooking contests. , recipe sharing and mindful walking.
"When the students meet this building, there is no wrong door," said Britto. "We want them to feel confident knowing that by the very nature of this space, we have services wrapped around them, and we will help them find who or what could be of use.
"Ideas, aspirations, teams of people, services are now brought together in this magnificent state-of-the-art facility," said Britto, "to partner, work with and inspire students to reinvent what it means living and learning in a community that values ​​all of who they are as students at Brown, and who they will become as vibrant and caring members of the Brown University family.
[ad_2]