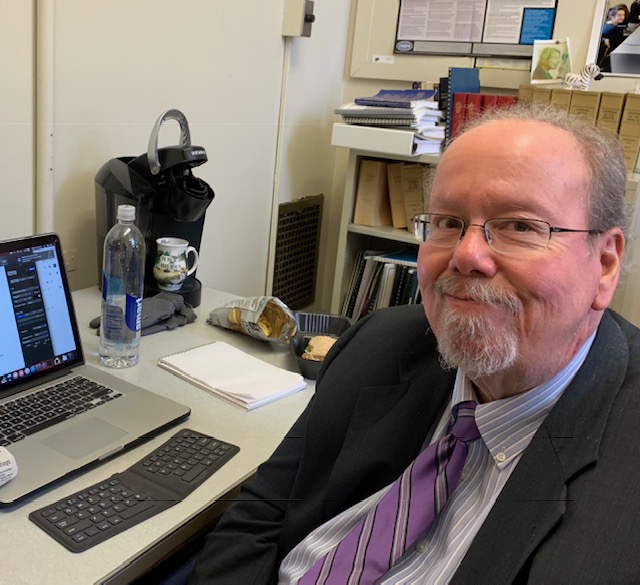 The pandemic affects more than families and communities
By GARRY RAYNO, InDepthNH.org
The three-year pandemic has been devastating to families and communities.
Over a million people have died from COVID-19 in the United States alone and millions more are suffering from the long-term effects of the coronavirus and its mutations.
The pandemic has changed the way we live and disrupted many institutions essential to our well-being.
The pandemic has also had other impacts on society that had not been foreseen at the start of its global rush.
No part of this country has been spared the labor shortages manifested by the pandemic and many industries continue to struggle with fewer people willing to work for the wages they once accepted or to be in. front line with the threat of infection for those salaries.
The hospitality industry is one of the most easily impacted by fewer workers.
Many hotels no longer offer daily room cleaning services, for example, and many restaurants have reduced their hours due to a lack of staff.
At the same time, the restaurant industry in New Hampshire is holding steady just above last year's levels, and hotels are seeing an increase of nearly 20%, according to state finance officials.
While hospitality was hit hard at the start of the pandemic as a non-essential service that was shut down, a state program using federal funds to help the industry recently had few takers as millions of dollars remain unused.
Other industries have also had to adapt.
Two that received billions of federal dollars at the start of the pandemic are struggling to keep up with demand that has rebounded to near pre-pandemic levels this year.
Hospitals
The American Hospital Association has a banner on its web page familiar to many: "Right Care, Right Place, Right Time."
These days it may be the right care in the right place, but the right time is debatable.
Patients wait months for an appointment that once took weeks to schedule.
If you need an MRI or CT scan, you may have to wait months and months before you can have the procedure because the material used to contrast different organs is scarce and many hospitals have set up centralized scheduling centers that do not return calls in a timely manner. or you can wait hours to talk to a human if you are not logged out at some point.
Again, part of the problem is finding enough people willing to work for the salaries that healthcare providers are willing to pay, but also some managers like the bottom line they have with fewer people on the job. payroll.
Remember when the pandemic hit, many hospitals had to stop elective surgery and lay off all non-essential workers who weren't needed to care for COVID patients and emergency procedures.
Many medical practices closed or provided telemedicine services while office staff were laid off.
So when people were able to see their doctor again, the backlog was huge and the staff was much smaller, which was not a good combination.
But the hospitals were able to survive on millions of dollars in federal aid, which didn't make up for lost revenue from elective procedures, but certainly kept hospitals from closing in this state.
Flight
Like hospitals, air travel came to a virtual halt when the pandemic began and remained a shell of its own for about a year.
The industry laid off many of its employees with few planes flying and those that did were not full.
The virtual shutdown of air travel has also impacted airports and the Federal Aviation Agency and their control towers.
Airports and federal regulators also laid off staff during this period, while airlines received billions of dollars to stay afloat that airports and federal agencies did not.
In the summer of 2020, a flight from Boston to Chicago cost less than $45, as airlines needed to have at least enough customers to maintain their slots at major airports.
But when vaccines became available and people started flying again and being safer against the spread of infection, airlines, airports and federal monitors failed to follow up and continued not to. TO DO.
Too many laid off people have decided to retire, retire early, or find another job with less stress and better pay and benefits.
Flying hasn't been fun for a long time as airlines cut perks like meals, free drinks and free baggage checks and morning hot towels on overnight flights.
They turned passengers into baggage handlers charging for checked bags and asking travelers to carry their carry-on bags to the plane.
Airports offered more services to travelers and those long walks from the gates to baggage claim or rental car pick up are not for the faint hearted these days.
So when airlines tried to expand with fewer people and the pandemic was still raging, disaster stories were everywhere to read.
Images of luggage piled up at London's Heathrow Airport, or long queues to check in or clear customs are everywhere.
My wife and I recently traveled to Denver for a conference and then to Portland to see our new grandchild before heading home.
The three flights booked months ago were all changed before we left, two had time changes but one was a flight change from a red eye flight to a day flight the next day.
There have been many canceled flights and long delays. So we were very lucky not to experience that.
When we left our hotel in Portland to return home, the receptionist told us that the airlines had moved passengers in large numbers and wished us luck.
Not all planes we were on had empty seats.
The pandemic has taken a toll on our families and friends, but it has also altered our lives in ways that may be permanent.
And it has shown how fragile so many industries we take for granted are, and how decisions made to adapt to the impact may not be in the interests of customers as much as they are for business results.
We may be traveling more but enjoying it less, and we may be able to access the health care we need, but it may be later than necessary.
The pandemic is far from over and its impact will be felt for years.
Garry Rayno can be reached at [email protected].
Distant Dome by veteran journalist Garry Rayno explores a broader perspective on the State House and state events for InDepthNH.org. During his three-decade career, Rayno covered the NH State House for the New Hampshire Union Leader and Foster's Daily Democrat. Over the course of his career, his coverage has spanned the spectrum of news, from local planning, school and select boards, to national issues such as electrical industry deregulation and presidential primaries. Rayno lives with his wife Carolyn in New London.