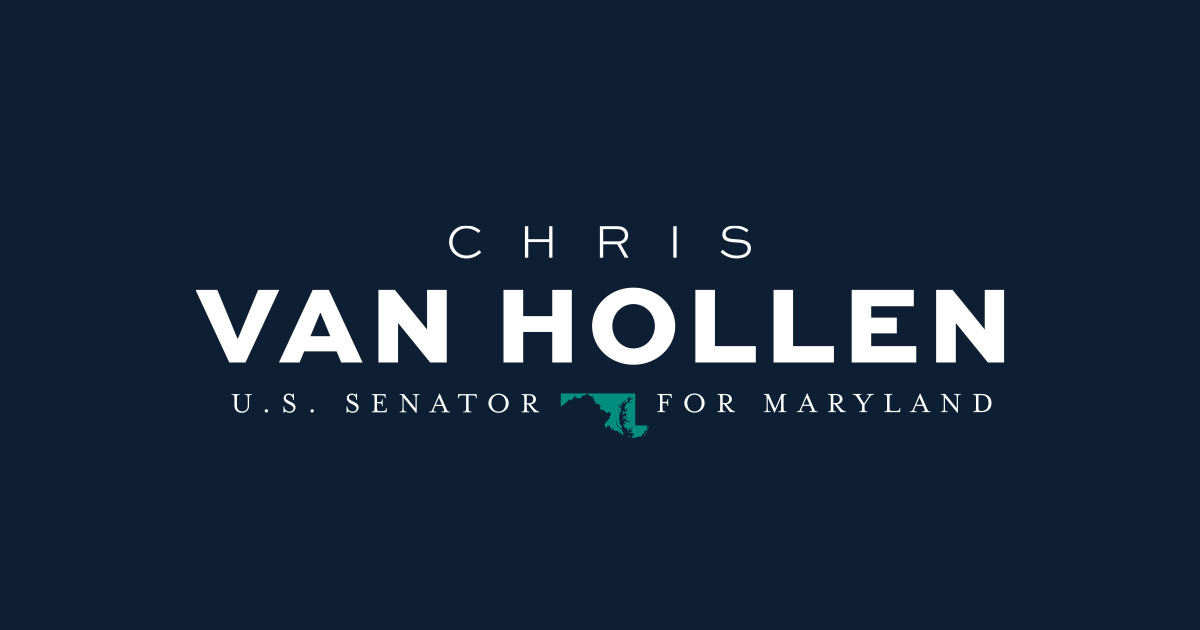 Van Hollen, Cardin, Trone greets U.S. Secretary of Health and Human Services Becerra in Maryland's Sixth District
July 25, 2022
On Friday, Senators Chris Van Hollen and Ben Cardin (both D-Md.), Health and Human Services Secretary Xavier Becerra and Congressman David Trone (Md.-06) discussed medical research, abortion care and suicide prevention in Frederick and Montgomery counties. .
Senators Van Hollen and Cardin along with Secretary and Congressman Trone – a cancer survivor – visited the facilities of the National Cancer Institute (NCI) in Frederick, Maryland to discuss the Cancer Moonshot Initiative, an attempt to accelerate scientific discovery on cancer through research and collaboration, during a visit and a public meeting with Institute employees. The NCI is home to approximately 2,700 government and contract biometric researchers, laboratory technicians, statisticians, and scientists from several other disciplines. Thanks to the work of everyone involved in the NCI, the Institute is at the forefront of the Cancer Moonshot Initiative.
The lawmakers and Secretary Becerra then traveled to Germantown, Md., to attend a roundtable focused on reproductive rights with Planned Parenthood in Montgomery County. Representatives from ProChoice Maryland, Women's Law Center of Maryland and Physicians for Reproductive Health were also present.
Following the Supreme Court's decision to overturn Roe v. Wade and the executive order signed by President Biden, uncertainty has grown nationwide about access to abortion care. The discussion focused on the impact the executive order will have on services provided nationwide and how Maryland can support patients traveling across state lines from Pennsylvania, West Virginia and Virginia.
Van Hollen, Cardin, Trone and Becerra ended the day by traveling to Gaithersburg, Maryland to meet with local stakeholders who have been driving the state's rollout of 988, the National Suicide Prevention Lifeline. Since its implementation on July 16, the code "988" can be called or texted by anyone nationwide and will connect to trained members of the National Suicide Prevention Lifeline. During the roundtable, the group discussed ways to improve mental health in Maryland and across the United States, as well as future federal funding for the broader effort. The round table is visible here.
"Improving the health and well-being of Marylanders, including ensuring access to care, is one of our top priorities. That's why we were thrilled to have Secretary Becerra in our state to highlight our joint efforts to advance this goal, from supporting groundbreaking research at the National Cancer Institute to advocating for reproductive rights to improving mental health services, said Senator Chris Van Hollen. "Together, we will continue to work to strengthen these vital initiatives to benefit the health of Marylanders and the people of our country."
"From cancer at first sight to health care services, including abortion care, to 988, it's about saving lives. Congressman Trone is about making a lot of people's lives better and we need members of the House and Senate who really hold that belief," Secretary Xavier Becerra said during the 988 Lifeline roundtable. "During the rollout of the National Suicide Prevention Lifeline, I hope we learned that we need to do more than answer the call or text and provide follow-up services to those in need. We have overlooked mental health for too long, and we have to get to the point where we say that primary health care includes behavioral health care Lives depend on it.
"I was delighted to join Secretary Becerra, Congressman Trone, and Senator Van Hollen to discuss ways to improve the health and well-being of communities in Maryland and the country," said Senator Ben Cardin. "Team Maryland has always faced our toughest issues, and I look forward to continuing our combined efforts with the Biden-Harris administration to ensure that the people of Maryland and people across the country can lead a healthier life."
"I am grateful to have been joined by Secretary Becerra and Maryland Senators today in reaffirming our commitment to mental health in Maryland's Sixth District and communities across the country. We have made progress in investing in resources for those struggling, but the work is far from done," said Congressman David Trone. "Coming out of the pandemic, we need to recognize the mental health and addictions crisis our country faces. More importantly, we have to work together – across the aisle – to get the job done. I plan to continue doing just that.
---
---
Previous post