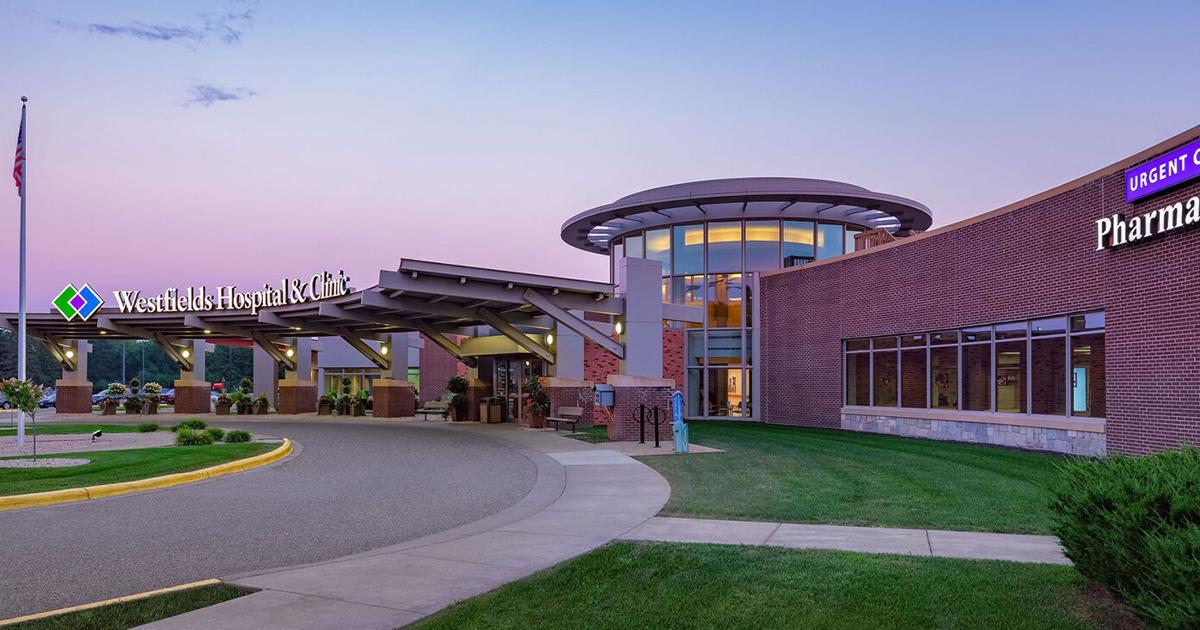 Westfields unclogs Wineology in hopes of raising $50,000 for women's health initiatives | News
Ready for a break after the COVID-19 tsunami? Consider vinology.
OK, even though it's not technically a word, Wineology is one of those popular vocabularies (arguable as to whether it's a word either) that you immediately understand because, well, WINE!
You don't have to be a sommelier (that's a real word) to know it has something to do with wine and that's usually a good thing.
In the case of Westfields Hospital & Clinic Foundation, it's a good thing, in fact, it's an annual event to raise money, this year for women's health, including funding for new ultrasound equipment. .
This year's event will once again take place in a virtual format on February 10 and will include:
A silent online auction that begins at 8:30 a.m. on February 8 and ends at 8:30 p.m. on February 10.

A free 10-minute virtual program.

"Take-away" food and wine pairing baskets for 4 people.
The baskets include three bottles of wine presented by William Bernier of Saratoga. This year's menu is provided by Chef Alex Williamson of River Valley Catering and includes:
• Baby romaine salad and ginger carrots with avocado vinaigrette.
• Wild mushroom bisque.
• Pork tenderloin wrapped in flame-grilled bacon.
• Cannoli chocolate mousse.
You can register to participate, purchase a basket and learn more about this year's event online at: fundraiser.support/wfwineology or by calling 715-243-2715. The deadline to register is January 20.
Foundation Director Jo Wrich acknowledged that fundraising in the age of COVID-19 has challenged her organization to become more creative and find new ways to attract donors.
Last year, 160 virtual guests attended Wineology and helped raise over $50,000 to support transportation services for patients at the Westfields campus.
"More than ever, hospitals rely on philanthropy to support our patients and those we serve in ways that insurance or other sources of revenue do not. It can be supporting the Little Blessing fund at cancer centers or providing warm, clean clothes to go home after an accident. Fundraising through events is one way to support these initiatives and needs," Wrich said.
The goal of this year's event is to raise over $50,000 to support women's health initiatives at all stages of life, including the purchase of state-of-the-art ultrasound equipment for the fetal monitoring and cancer detection as well as specialized employee training for women's pelvic health programs.
"The needs of our patients are greater than ever. For the second year in a row, for the safety of our customers due to COVID-19, we are presenting a virtual Wineology event. Events like Wineology allow us to share stories with our attendees demonstrating the need to support patient programs. We know our community will want to support this," Wrich said.
This year's video program will include a segment briefly discussing the food and wine pairings included in the basket, followed by presentations by OB/GYN Doctor Hershel Weisberg and Nurse Manager Jean Meier explaining the programs Westfields currently offers and additional programs the hospital will be able to offer with donor support.
An organization's staff, its doctors, nurses and support staff become the face of a hospital, the living, living, human connection to patients. These relationships have a direct impact not only on medical well-being but also on the emotional well-being of patients and, therefore, the health of a community as a whole.
In September, Maria Berends and her husband, Josh, welcomed Bowen David into their lives. Their journey to this most memorable event was not easy as Maria suffered multiple miscarriages, including a set of twins before Bowen was born.
She told her story:
"When we started our journey to become parents, we were unaware of the kind of challenges that lay ahead. Dr. Weisberg and his team were with us from the start. He gave us honest and transparent information about the moment and our options moving forward. He didn't try to speculate on what the future held for him. He and his team were really consistent. They delivered whatever was needed and then went the extra mile. They were always positive, especially in our situation which was so emotionally charged and really, really difficult.
"I think top-level medical care, giving us our options, is what we expected. What we got was above and beyond. We are so grateful for that.
"When it comes to women's health and specifically the ultrasound technology they seek to acquire, the technology that allows caregivers to give patients fast and accurate answers is priceless. In our case, each miscarriage became a little more emotional and stressful. Being able to have those answers immediately was so important to us. If we had to wait for answers, I can't imagine how much extra stress that would have added to our situation.
We didn't know how long our trip was going to be, but we knew we were in the right place at Westfields.