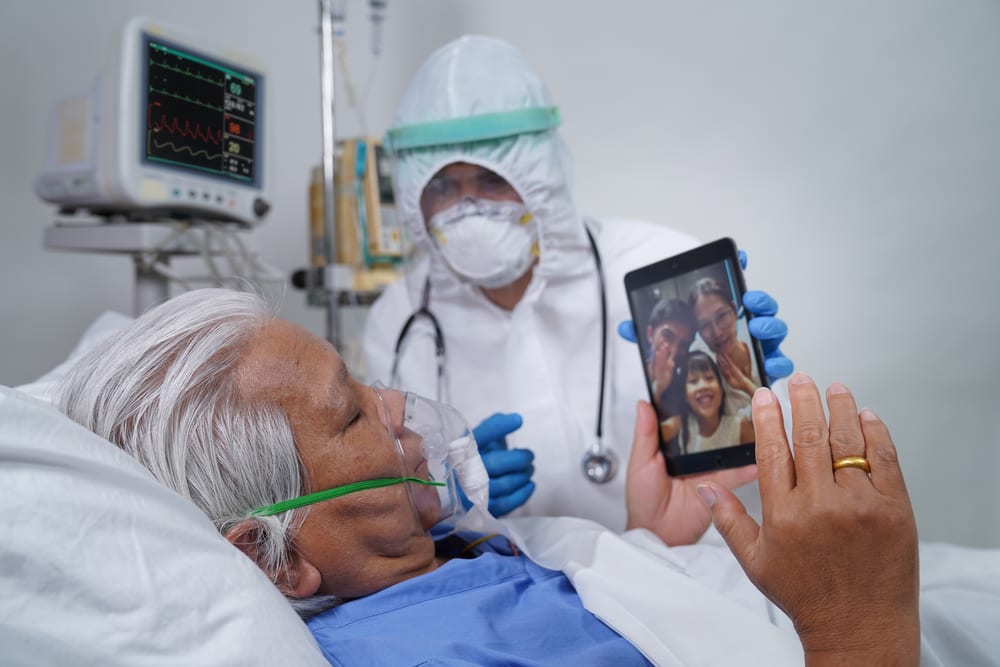 Wyoming Hospitals Stop Allowing Most Visitors As November 2020 COVID Levels Return
By Brendan LaChance on August 31, 2021
CASPER, Wyo. – Some Wyoming hospitals are re-enforcing visitor restrictions as COVID-19 cases increase.
SageWest Health Care, which operates hospitals in Lander and Riverton, said on Tuesday that it is putting restrictions on visitors due to a spate of COVID cases in Fremont County. This follows an announcement from Sweetwater County Memorial Hospital on Tuesday, announcing that elective surgeries would be canceled due to an increase in COVID patients hospitalized in Sweetwater County.
There are 233 confirmed active cases in Fremont County on Tuesday and added 35.4 new cases per day over the past seven days, according to the Wyoming Department of Health. The last time Fremont County saw such a high average daily rate of new confirmed cases was on November 30, 2020.
The article continues below …
SageWest Health Care-Lander and SageWest Health Care-Riverton had no intensive care unit beds available on Monday. While intensive care beds aren't exclusively used to treat COVID patients, when intensive care fills up, health officials say it can strain hospitals' ability to provide care to others. types of critical patients.
"Like many communities across the country, we are starting to see a slight increase in COVID-19 cases in our community," said John Ferrelli, CEO of SageWest Health Care. "We believe that proactive effort is needed to do our part to ensure the safety of our patients and caregivers."
Visiting restrictions take effect immediately.
"There are certain exceptions where a support person is allowed," SageWest Health Care said.
The exceptions in which a visitor is allowed to visit a patient include:
Emergency department patients who are pediatric, have a life-threatening illness or injury, or are unable to make their own decisions
Obstetric patients
Outpatient surgical patients
Patients with developmental delays
Patients receiving end-of-life care
Pediatric patients
Anyone who visits hospitals will be required to undergo a temperature test and answer a series of questions. Masks are also mandatory.
"We want to reassure our communities that it is safe to come to the hospital if you or your family needs care," added Ferrelli. "We are committed to protecting the health and safety of everyone who walks through our doors and continue to provide the necessary care our communities need."
---
The Wyoming Department of Health provides COVID-19 cases, variant, death, trial, online hospital and vaccine data. The ministry also shares information on how the data can be interpreted. COVID-19[female[femininesafety recommendations are available from the CDC.
Stories related to Oil City News: